COMMERCIAL CARPENTRY IN MELBOURNE
If you own a business and you're looking to expand your premises, or if you require certain structures to be built, you may need someone experienced in commercial carpentry in Melbourne. What makes a commercial construction carpenter different from a chippy with general carpentry skills and qualifications? For starters, those that specialise in commercial construction will have completed additional training and have qualifications focused on commercial properties. If you're looking for commercial carpentry works in Melbourne, get in touch with Ultimate Chippy. We provide commercial carpentry services that can cater to the requirements of projects of all sizes. If you are looking for a commercial carpenter, reach out to us to discuss your project needs.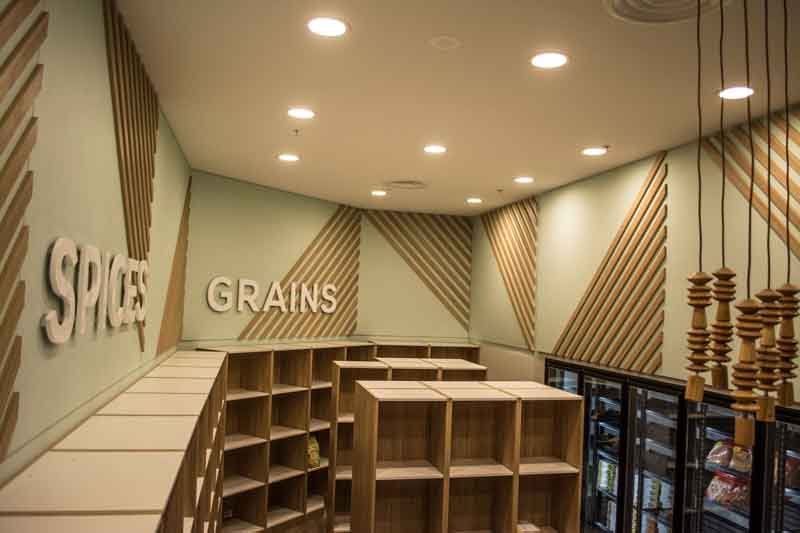 Commercial Carpentry in Melbourne
Our carpenters in Melbourne have years of experience and possess the expertise to get the job done right. We provide quality carpentry services in Melbourne at an affordable price to meet the specific needs of your space. Our carpentry contractors take great care to ensure that the work is carried out to the highest standards and that you are completely satisfied with the outcome. If you are looking for a carpentry contractor in Melbourne, get in touch with us.
Leading Carpentry Company in Melbourne
If you are looking for a Melbourne carpenter, you have come to the right place. Our highrise carpentry solutions are unrivalled, and we are committed to completing projects within the budget and timescale. We specialise in all aspects of commercial carpentry and are the contractors you can rely on.
WHY CHOOSE US WHEN YOU NEED A CONSTRUCTION CARPENTER?
With so many commercial carpentry companies in Melbourne, why choose Ultimate Chippy?
We're a family-owned business boasting more than 12 years of experience providing services in the commercial fit-out industry
Ultimate Chippy is fully licensed with a Commercial Building Licence is fully insured to guarantee peace of mind
You won't need to deal with a bunch of different contractors; instead, we provide a dedicated project manager who will act as your main point of contact
Your dedicated project manager will provide tailored services, ensuring we keep to budget and time constraints
WHAT CAN A COMMERCIAL CARPENTER / FIT-OUT SPECIALIST DO FOR YOU?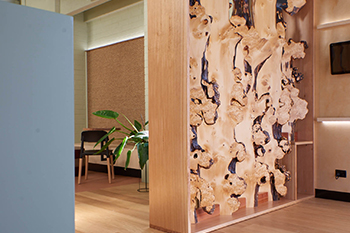 Commercial carpentry companies can typically offer extra services over those of a standard carpentry business due to additional training and certification. Commercial carpentry contractors usually work on properties that often require to abide by stricter safety regulations, ensuring compliance with the Building Code & DDA Guidelines. In turn, providing safety for the occupants and users of the space. In addition to working on retail, medical, hospitality and industrial properties, we can also provide commercial carpentry services for schools, high-rise office buildings, and even publicly used structures.
 
 
OUR COMMERCIAL CARPENTRY SERVICES
At Ultimate Chippy, we can take care of your entire fit-out needs using a Turn-Key approach, this includes:
Custom joinery – We can manufacture everything from shelving to custom counters or display units, delivering quality craftsmanship of the highest standard
Custom shop fronts – Create the ideal first impression for your retail business with a custom shop front designed and created by Ultimate Chippy
Partitions – Looking to break up a larger work space into smaller working areas? We can build partitions for your premises in any shape or form
Structural support and design – New additions or amendments to the existing structure of your premises, whether load bearing or not, may require the expertise of our construction carpenters, which Ultimate Chippy can provide
Suspended ceilings (grid or flush plaster) – A suspended ceiling is easy to install and can cover up any imperfections, pipes or wiring that might otherwise be visible. It can also improve acoustics in the space, should this be a concern
Timber and metal frame – From small to large, straight or curved, Ultimate Chippy can build and install any timber or metal framing structures you need
Fit outs – As one of the leading fit-out companies in Melbourne, we can be trusted to deliver the best results for your retail, office or restaurant fit-out. We also have dental, medical and skin care clinic fit-out experience to successfully complete your clinic fit-out
Services – We have a range of subcontractor working closely together with us delivering fit-outs of any kind, successfully & at a high standard. We can offer electrical, fire, mechanical, plumbing etc. as part of our service, helping manage these aspects on your behalf & leaving the stress and coordination with UC
As a leader in commercial carpentry in Melbourne, we endeavour to provide commercial and industrial clients with the highest standards of service and advice. View our gallery to see examples of our work. We can also provide you with a free, no-obligation quote for our commercial carpentry services.